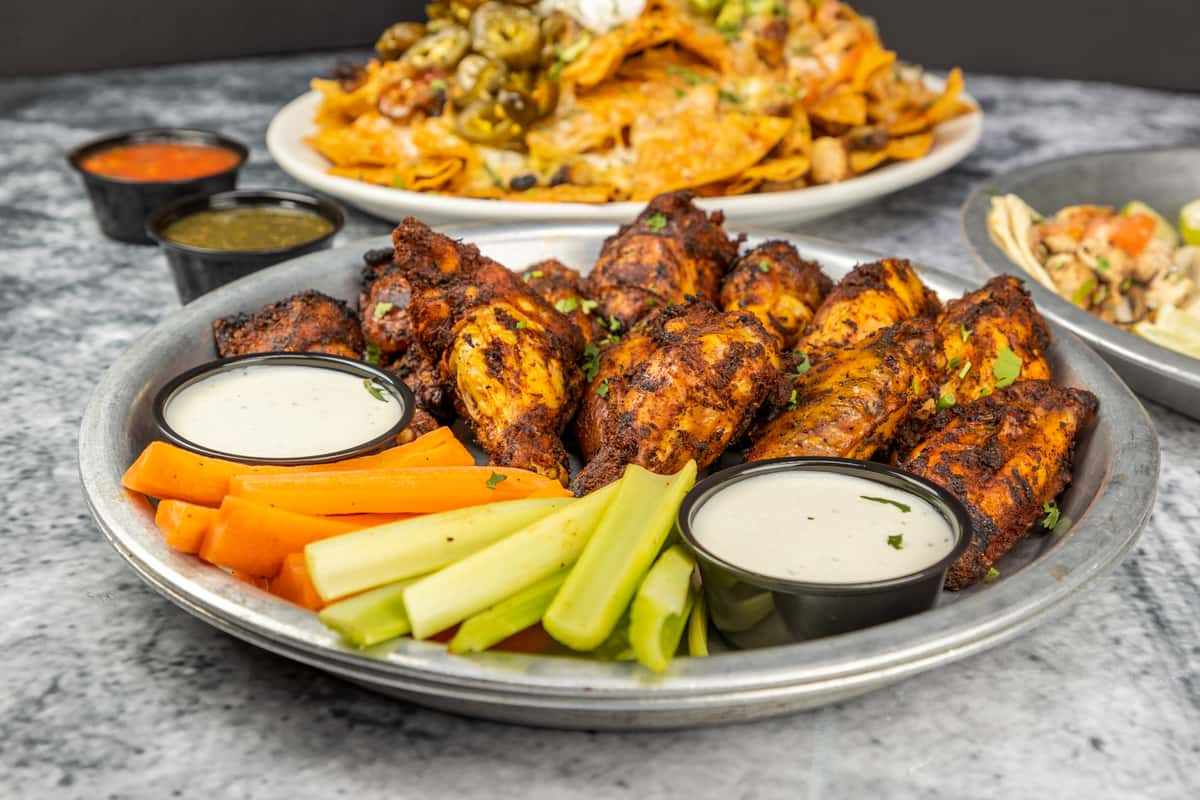 Menu
Become a VIP
Be the first to receive updates on exclusive events, secret menus, special offers/discounts, loyalty rewards & more!
Menu
HB Jones' Legendary Wings
Jones Famous char-grilled wings tossed in an array of fabulous sauces & served with perfect dipping sauces
South of the Border Appetizers
Jones spent a lot of time in various beaches, barrios and Corsels (jails) in Mexico & has developed a love for food. Rumor has it he's even involved with a local Taqueria.
World Renowned Chili & Soups
Jones Fabulous Fresh Produce Company Presents!
Sandwiches & Wraps
Sandwich recipes stolen from the best restaurants, backyards, kitchens & jails Jones has ever visited! All sandwiches and specialty burgers come with our fresh cut fries or your choice of side.
HB Jone's Classic Specialty Burgers
The following classic burgers are all made with our 10 oz 100% beef patty. All our specialty burgers & sandwiches come with your choice of side, if you can't decide we will give you our fabulous fresh cut fries. If you can't handle our 10 oz burger you will be allowed, with some degree of interrogation, to down grade to our 4 oz burger. You will also be allowed to take $3 off the price. We char-grilled some of our burgers & cook others on the griddle. We find some burger recipes just taste better that way, all our char-grilled burgers say so.
Healthy Burgers
The following burgers all have different meats & are served with our fries or your choice of any side
HBBQ
Some of Jones featured BBQ
Sides
Pay attention to these sides because Jones is gonna test you later not really but you will have to remember which one you want with your burger or sandwich. They are included with all specialty burgers or sandwiches. Only $2 with the Build Your Own Burger and just $3 on their own.
Mac & Cheese
Jones delicious Mac & Cheese Loaded with delicious extras baked to perfection.
Milkshakes & Drinks
Remember in Pulp Fiction when a $5 shake seemed so expensive! Well, these real ice cream shakes are so expensive to make we cant even sell them for that.

House Favorites

New!